Colorado's capital and largest city, Denver, is one of the America's fastest growing cities. It's nicknamed the "Mile High City" because its official elevation is exactly one mile above sea level (5,280 ft).
The population is around 600,000, making in the second largest city in the Mountain West behind Phoenix, AZ. It's the nation's third highest in elevation behind Santa Fe, NM and Laramie, WY. The tallest building is the Republic Plaza, which is 56 stories and 714 feet high. Colfax Avenue, the longest continuous commercial street in the United Sates, runs through downtown.
One of the town's best features is it's close proximity to major attractions, including over two hundred parks in
Denver County
alone. The town is headquarters for numerous Colorado made products, including
Hammond's Candies
and
Never Summer snowboards
.
History
The city was founded at the start of the Pikes Peak Gold Rush in 1858. In its early years, Denver was destroyed once by fire and once by flood, despite being warned by Native Americans to not build there due to flooding.
Main Attractions
Downtown Denver
– Visit the Capitol and stand a mile high on probably the 15th step (the 11th step is marked as a mile high, but it was found to be incorrect and thought to be a few higher). Then take the free 16th Street Bus, which stops at nearly every block and is a quick way to get across downtown. At the end of the line is Union Station and LoDo, or Lower Downtown, the town's hip bar scene.
Professional Sports​ – All major leagues can be found in this sports city. Teams compete at the top level in baseball, basketball, football, hockey, lacrosse, rugby and soccer.
Recreation
Camping:
Fishing:
The South Platte River is a decent option for fishing in the heart of the city.
Chatfield and Cherry Creek state parks offer lake fishing and boating.
Clear Creek runs down the Rockies and through Golden. Good fishing exists just west on Highway 6 from Golden.
Hiking:
Head down to Confluence Park and hike along the Cherry Creek Canal trail for a unique view of the city.
Local city and state parks offer a variety of trails. Read our favorite 8 city parks.
Green Mountain is located in Lakewood and offers a number of trails spread out across several rolling hills. The views of the Front Range are incredible from the top.​
Special Events
National Western Stock Show – Sixteen day festival held in January every year, featuring rodeos, wildlife, barrel racing, bull-riding and pairs roping.
Denver Mardi Gras – annual Mardi Gras celebration in downtown in Feb.
Winter Brew Fest – winter beer festival held over two days in late January at the Mile High Station.
Summer Brew Fest – summer beer festival held over two days in late July at the Mile High Station.
Great American Beer Festival – state's biggest beer festival held in late September/early October at the Convention Center.
New Year's Eve Fireworks – two free firework shows in Downtown Denver at 9pm and midnight on December 31st.
Things to do near Denver
Amusement:
Brewery Tours:
Casinos:
City Parks:
Hot Springs:
Museums:
River Tubing:
Speedways:
Sports Teams:
State Parks:
Towns:
Whitewater Rafting:
Wildlife:
Search discounted activities in Denver via Groupon!
Featured Denver blog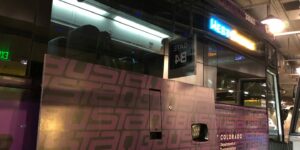 All Aboard the Bustang to Glenwood Springs – Our weekend trip to Glenwood Springs began Friday evening at Denver's Union Station. We waited for our Bustang to arrive, and were pleasantly surprised by how nice the underground bus station was…
Enjoying 3 Family-friendly Denver Destinations – Denver is a family friendly city in many regards. If you're looking for opportunities for fun with the little ones, you have a lot of different events, destinations, and activities to consider. It can admittedly…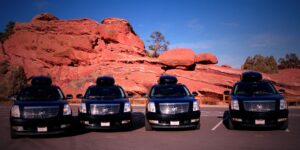 Ride in Style with Silver Mountain Express – If you're in Colorado and you would like to ride in style, then Silver Mountain Express is a dream come true. 24 hours a day, 7 days a week- that's how readily available a luxurious vehicle will be at your call. There are both…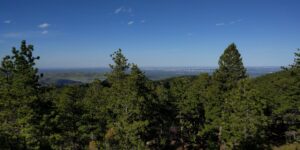 5 Incredible Day Hikes close to Denver – Imagine undertaking an incredible adventure hiking down the paths of the Rockies with the omnipresent blue sky, the whispers of the wildflower meadows, the ripples of the alpine lakes and the silence of the breathtaking…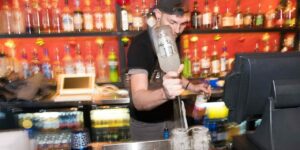 3 Pub Crawl Tours to Experience While in Denver – Denver is a unique city that is equal parts metropolitan, historical, and active. That's why Denver's pub crawls are as different and distinguished as its citizens. There's a crawl for every type of explorer…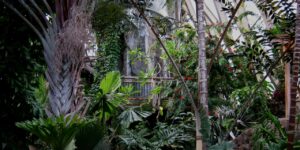 Tour Inside the Denver Botanic Gardens – See. Smell. Feel. Adore. Pathways lined with bright colors and delicate buds. Slim green shoots reaching for the sky. Children with curious hearts explore with delight. This oasis can be found in the city…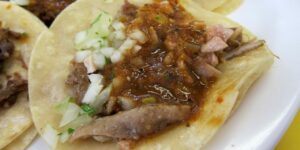 Denver's 10 Best Southwestern Cuisine – Denver isn't necessarily one of those cities that comes to mind immediately when you're thinking of top-notch dining, but within the past decade, there's been a number of eateries that have aligned with town favorites…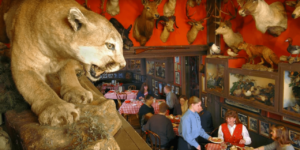 Top 10 Must-Try Denver Restaurants – Colorado is well-known for its majestic mountaintops, powdery snow, 300 days of sunshine, and general outdoorsy vibe. But another growing trend in Colorado is its food scene. Beyond authentic mountain…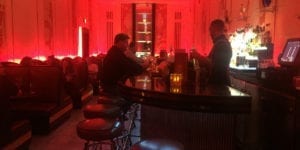 11 Denver Speakeasies & Hidden Bars – Craft cocktails have flourished in Denver over the last few years, and there's no better place to sip on one than a dimly lit speakeasy. Luckily, there are quite a few of these hidden gems to choose from…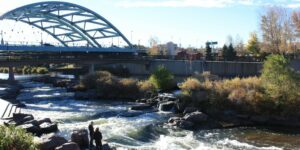 8 Impressive City Parks In Denver – Together the city and county of Denver offer more than two hundred parks, totaling over five thousand acres. This equals endless urban recreation, with each park open year round. These are Denver's most unique…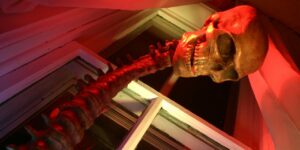 10 Spookiest Haunted Houses at a Mile High – What better way to celebrate fall than getting scared with your friends and family. Denver boasts a large array of haunted houses and halloween focused fun. Haunted houses in Colorado range from child friendly…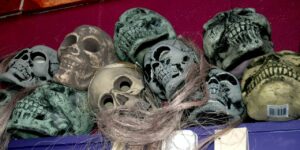 13 Chilling Halloween Stores in Denver – Halloween is such a huge event for all Coloradans. In the weeks leading up to this annual fright fest on October 31st, spider webs, pumpkins and spooky goblins begin to appear. To ease your search…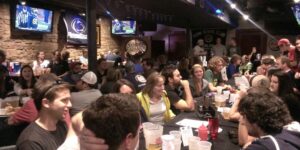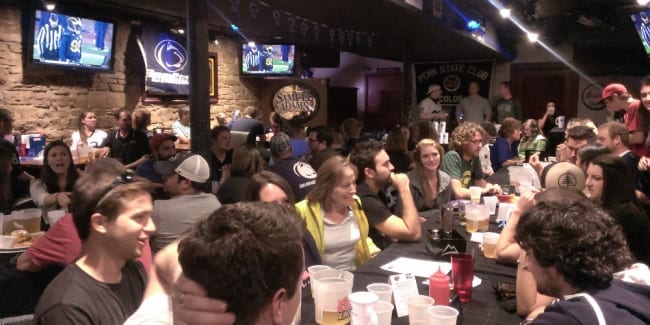 Denver's College Football Bars – Find your college team's game day hangout in the Mile High City. From September through January, it's NCAA football season. Join your your fellow college football fans at their established watch parties around…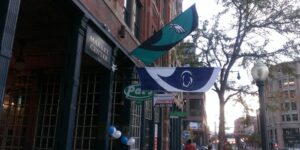 Denver's Pro Football Bars" – Support your home football team in the Mile High City. The end of summer marks the start of NFL football. It begins in early August with preseason games, and continues through the end of December for the regular season…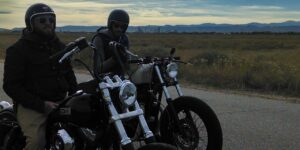 4 Winter Motorcycle Rides from Denver – Once winter sets in, it feels like an eternity before riding your motorcycle is an option. On the rare chance that we do get a day or two of good weather, it's nice to know there are some rides that aren't riddled with gravel…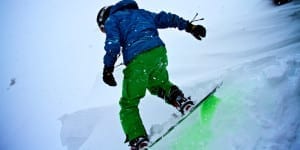 Endless Never Summer – Never Summer Industries, like Apple, Google, eBay and Mattel, is an international mega-business born in a garage. Headquartered just a few miles north of downtown Denver, the company takes its name and inspiration…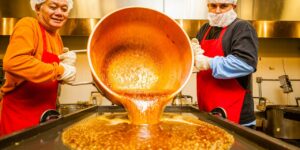 Craveable in Colorado: Hammond's Candies – How could poor Carl Hammond's frustrated mother know back in 1915 that her maverick son, who left high school after his first day, would one day be known as America's biggest candy cane producer…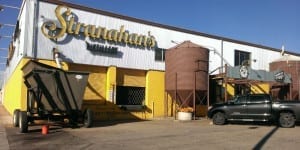 Stranahan's Colorado Made Whiskey – Stranahan's is Colorado's first legally-made whiskey, distilled right here at a Mile High. The first batch of this 94 proof whiskey was distilled in 2004 and bottled in 2006. Located in Denver, free tours are generally offered…
Read all our blog posts tagged Denver.